Contact us for pricing on these items.
---
Bluetooth/wireless amplified neck-band earphones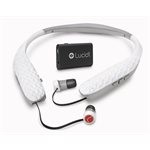 Allows the user to listen to music, television, cell phone conversation, and hear environmental sounds.
Rechargeable battery allows for up to 5 hours of normal use
Flexible and lightweight neckband is comfortable, sweat resistant, and bendable for ease of use
Micro USB port for charging
Dual control allows for customizing volume, amplification, and listening modes
Amplifies outside sounds up to 9x their normal volume
White color – also available in black
---
cell phone amplifier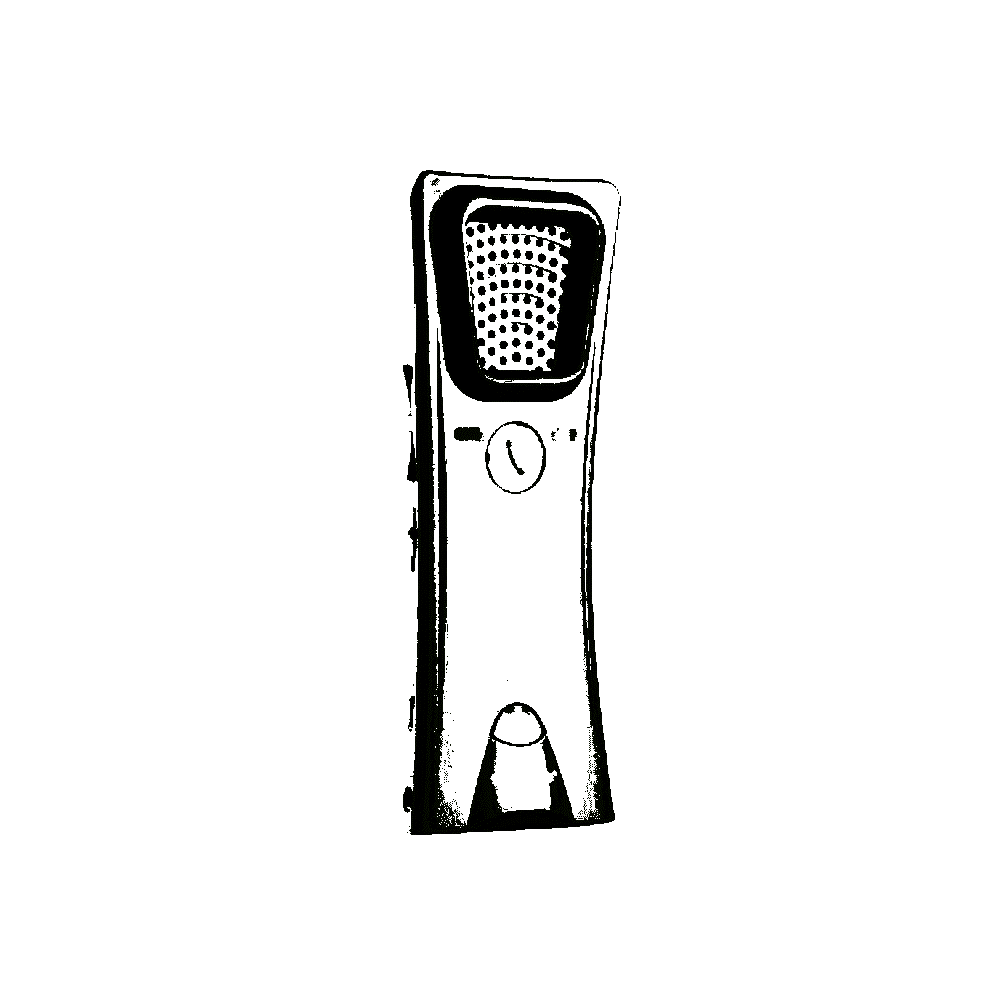 Works with virtually any Bluetooth® cell phone. Also works with your iPad or iPod, Amplifies up to 40 dB (100 times louder).
Use as a handset.
Amplifies up to 40 dB (100 times louder). No more straining to hear
Selectable speakerphone mode, together with the magnetic visor clip, allows hands-free conversation in cars
---
---
Alarm Clocks:
alarm clock w / bed shaker combo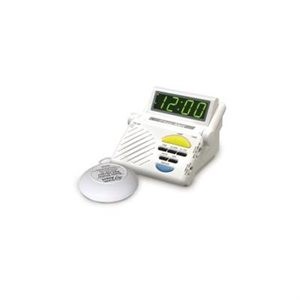 Alarm clock with adjustable volume and tone control that includes bed shaker designed to wake the heaviest of sleepers
---
Dual Alarm Clock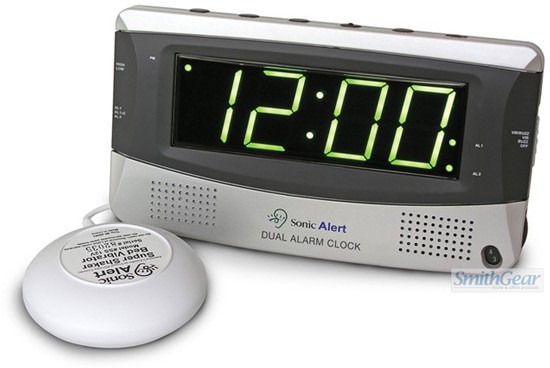 Boom alarm clock designed to wake up the heaviest of sleepers
Dual alarm to accommodate 2 different alarm times
Packaged with a vibrating bed shaker
Extra-large (1.8″) easy to read display
113dB alarm
5-level dimmer function
Battery back-up for power outages
---
Alarm Watches:
Black, Nylon Strap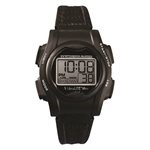 Smaller version of the original alarm watch
3 Alarm Modes – vibration, audible or both
12 Daily alarm settings
Countdown Timer with Auto Repeat – for ongoing preset interval timing; repeats each time countdown reaches zero (i.e. take medication every 4 hours)
Bright back light
Water resistant
Fits Wrist Sizes: 4.5" – 7.4"
Vibrating Alarm Elegant Dress Watch for men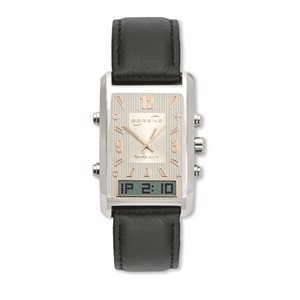 Five alarm settings
Alarm signals through strong vibration alerts
Easy to read, LCD display shows the set alarm times
Elegantly detailed faceplate with raised rose gold-tone hands and markers
Polished, high-grade stainless-steel case
Luxurious, genuine leather band – black color
---
Alerting Systems:
Telephones, Alarm Clocks, Doorbells, Motion Detections, Smoke Detectors, Baby Monitors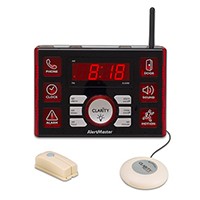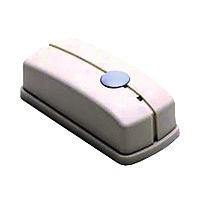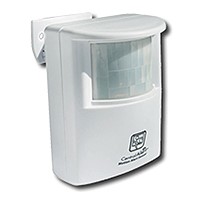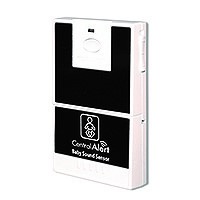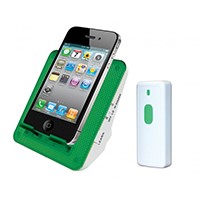 ---
TV Listening Systems:
Wireless TV Speaker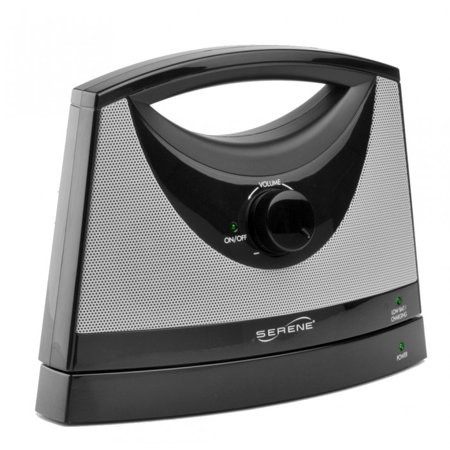 Wireless, portable TV speaker that allows for the individual to position the speaker near them as they watch TV
Improved sound quality – louder and richer sound
---
FM/Wireless Systems:
Personal FM System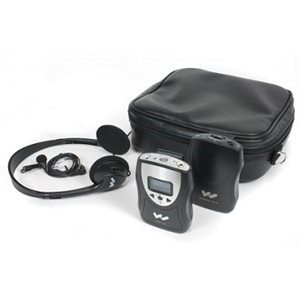 Delivers superior audio directly to the ear
Features 17 selectable channels on the 72-76 MHz band
Operating range of up to 150 feet
3.5mm jack
RCH Version includes drop-in charger and rechargeable batteries
---
Loop Systems:
Teleloop System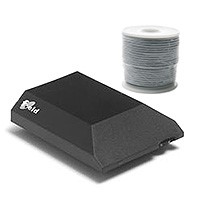 A TV/stereo amplifier system that transmits sound via a wire loop installed around the perimeter of a room directly to the t-coil of a hearing aid or loop receiver
Amplifier connects to TV or stereo and sends sound directly to hearing aid
Loop of wire receives sound & creates an electromagnetic field which is then picked up by the hearing aid t-coil & converted to audible sound
---
Hearing Hotspot Counter Loop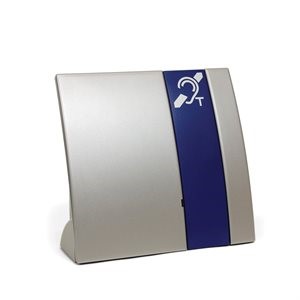 Compact, portable induction loop system intended for dialogue at reception/counter areas. Magnetic signal couples directly to hearing aid equipped with t-coil or loop receiver
Counter loop picks up external sound via built-in microphone
Range: 3-4 ft
60 dB output
---
Tinnitus Maskers:
Sound Conditioner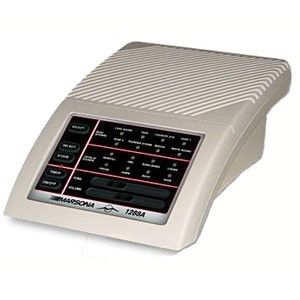 8 base sound options: lakeshore, rain, country eve, surf l, surf ll, thunderstorm, brook, and white sound; 8 overlay sound options to enhance base sounds: sea gull, owl, songbirds, loons, frogs, hawk, buoy, and dove.
Auxiliary jack for headphones or other devices.
60-minute sleep timer.
Slide controls for tone and volume.
LEDs to highlight selected sound options
---
Under Pillow SleepSound System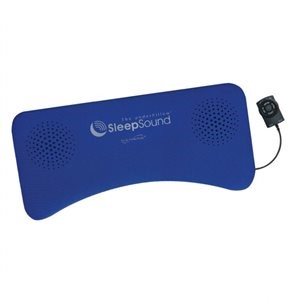 Ultra-thin under pillow sound system to facilitate relaxation and sleep
Two (2) high fidelity speakers deliver stereo sound
Non-slip, padded design maintains position under pillow
Two sound source options include built-in, pre-recorded soothing nature sounds for tinnitus relief and ability to upload up to 30 minutes of your own favorite music
---
Tinnitus Sound Therapy System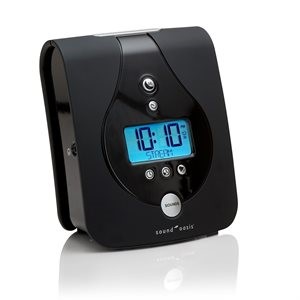 Even better sound quality – improved sound processing delivers CD quality sound
12 sleep/relax/wellness sounds – ocean surf, rain, stream, white noise, forest, thunderstorm, energy chimes, tranquility, alpha clouds, sleep surf, delta voyage, dream echoes and 12 ear therapy sounds for tinnitus relief
Powered by AC adapter (included) or 4 AA batteries (not included)
International adapter included for worldwide use
Sleep Enhancement Technology – gradually slows playback speed to gently lull user to sleep
Blacklit alarm clock with sound selection & brightness control
10-minute snooze cycle
Volume control
3.5mm Headphone or sleep pillow jack
Sleep timer with auto shut-off (30, 60, or 90 minutes)
---
Sleep Therapy Pillow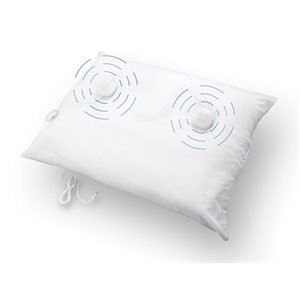 Hypoallergenic polyester fiberfill pillow with speakers so users can surround head with sound to minimize perception of tinnitus
Pillow Dimensions: 20" x 26"
2 Ultra-thin speakers positioned deep within the pillow for comfort
Speakers are removable so pillow can be washed
3.5mm plug connects to most electronic devices (iPod, MP3, smartphone, CD, etc.)
Adjustable volume control
---
Sleep Phones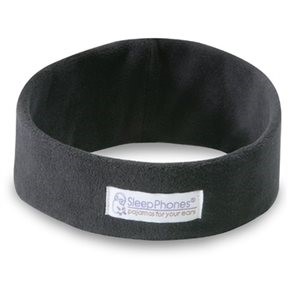 Soft, stretchable headband with removable, padded speakers that pairs with smartphone and/or most Bluetooth enabled devices to offer wireless music streaming for relaxation and/or sleep
Additional soothing sound tracks available for iPhone via SleepPhones iPhone App in the iPhone App store
Compatible with iPhone, Android, E-book readers, iPads & Tablet computers, iPods, MP3 players, computers and game consoles
Provides 10-13 hours of play via rechargeable Li-Ion battery
Wirelessly streams music up to 30 feet (range approximate and may be affected by obstructions such as walls or furniture)
Machine washable, hypoallergenic and moisture-wicking headband comprised of fleece (95% polyester, 5% spandex)
Other colors (gray and lavender) and sizes available (medium and extra large); wired version also available
One-year warranty
---
HAMILTON CAPTEL 840I– FREE (to qualified users)
Requires: Telephone Service and High-Speed Internet Connection via Ethernet or WiFi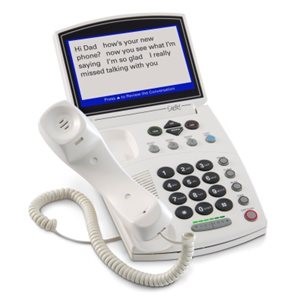 Telecaption Devices –Hamilton CapTel 840i with Display Stand (free) – is the most advanced captioned telephone available, making it possible to listen and read word-for-word captions of everything said to you on the phone – like captions on television. The result is clarity and confidence on every call.
Captions can be turned on/off as needed
Callers can dial your number directly
Built-in answering machine with captioned playback of up to 100 recorded messages
Adjustable font sizes and colors – extra-large font for easier reading
Large 7" backlit, graphical LCD color display screen with greater resolution
Traditional buttons for navigation of on-screen menus
Tone control
Adjustable ringer and phone volume controls
Phonebook can store up to 97 numbers
---
Contact us for pricing on these items.